The number of people working remotely worldwide has increased dramatically in the last several years. It was estimated that by the end of 2021 remote workers represented around a third of all employees globally, up from 17% of employees in 2019 (Gartner), and this is predicted to continue to increase. While "people overwhelmingly recommend remote work and would like to continue working remotely", they are increasingly looking for ways to take full advantage of their new found freedom from the office. For many, this includes working remotely from destinations around the world, either temporarily or permanently.
If you are a remote worker and have a flexible role that allows you to work from anywhere in the world, then the beautiful Mediterranean island nation of Malta could be the perfect option for you. The government of Malta, through their Residency Malta Agency, has created an enticing new permit called the Nomad Residence Permit, to attract remote workers from outside the European Union.
The details of how you can apply for this temporary resident permit were discussed recently during our 'How You Can Live And Work Remotely in the Mediterranean Island Nation of Malta' webinar. The session also included extensive information about why Malta is consistently ranked as one of the top international destinations for remote workers and digital nomads.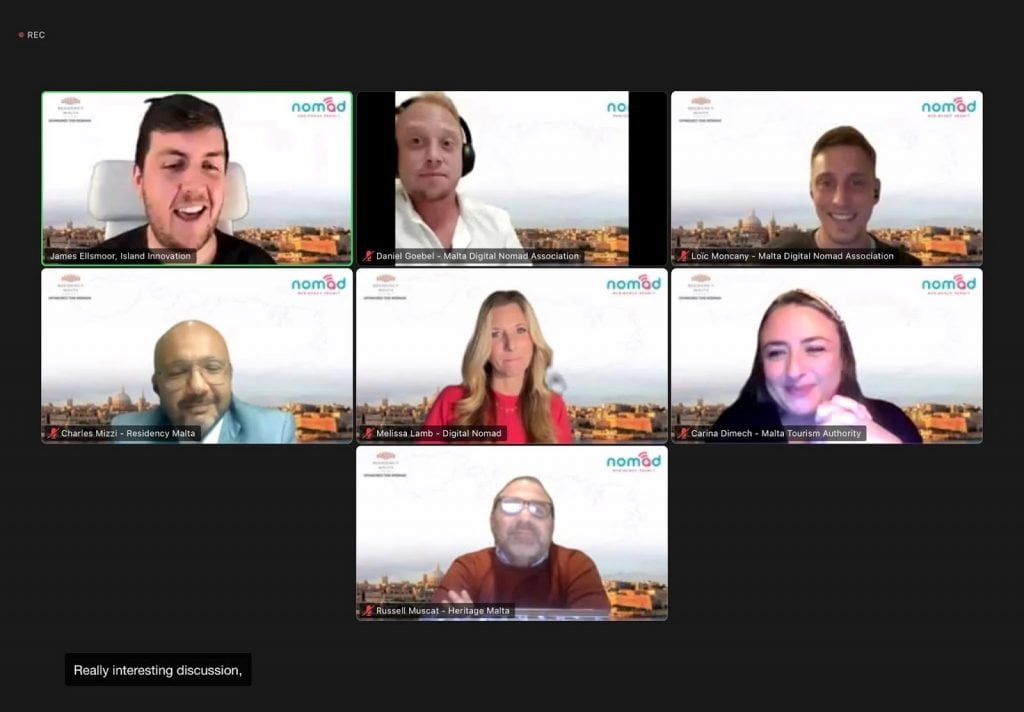 The speakers at the webinar were:
Why you should choose Malta
During the webinar, the speakers discussed just some of the wide range of features that makes Malta an ideal destination for remote workers and digital nomads to live. These include:
Easy communication: English is an official language in Malta, and the Maltese are bilingual. This allows English-speakers moving to Malta to integrate into life there more easily than other destinations, including interacting with and meeting local people, using local services, exploring the country, and generally successfully integrating into Maltese life. English is also the language that is used for business.
Mediterranean climate: Malta has a very favourable climate, with plenty of sunshine and warmth throughout the majority of the year. In fact, there are around 3,000 hours of sunshine per year, one of the highest levels in Europe!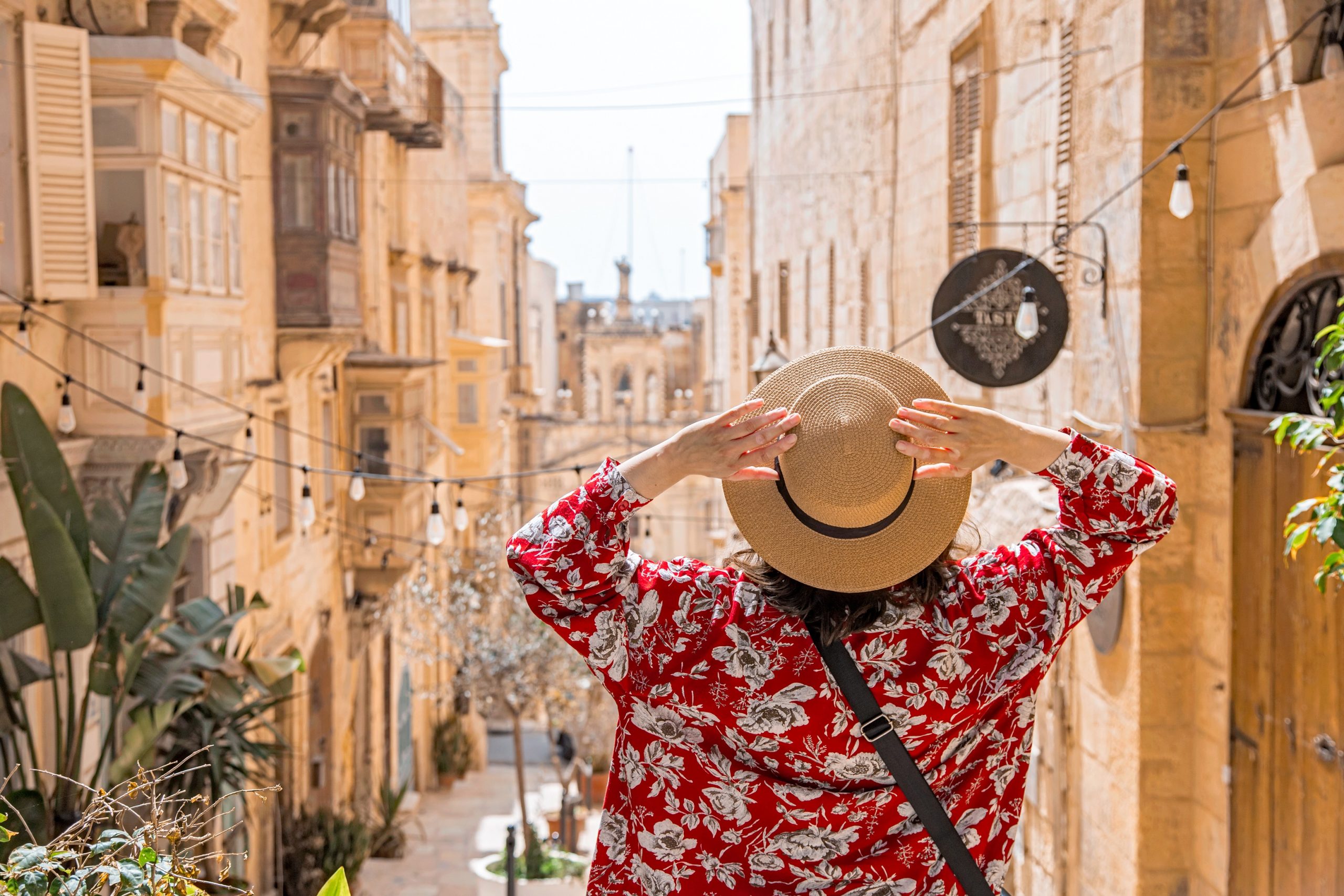 Outdoor Activities: Malta's superb, sunny climate means it is a fantastic location to enjoy outdoor activities year-round. Activities on land include rock climbing, abseiling, trekking, mountain biking, outdoor yoga and pilates, and a range of sports such as golf. Sea activities include scuba diving, kitesurfing, kayaking, snorkelling, parasailing, stand up paddle boarding (SUP), SUP Yoga, sailing, surfing and fishing.
Excellent Connections: Although Malta is an island, it's location in the middle of the Mediterranean means it is close to the rest of Europe, North Africa and the Middle East, with superb air and sea links. There are a high number of daily flights to Malta from most European airports, the majority of which are just a few hours away. Malta also has excellent intercontinental connections.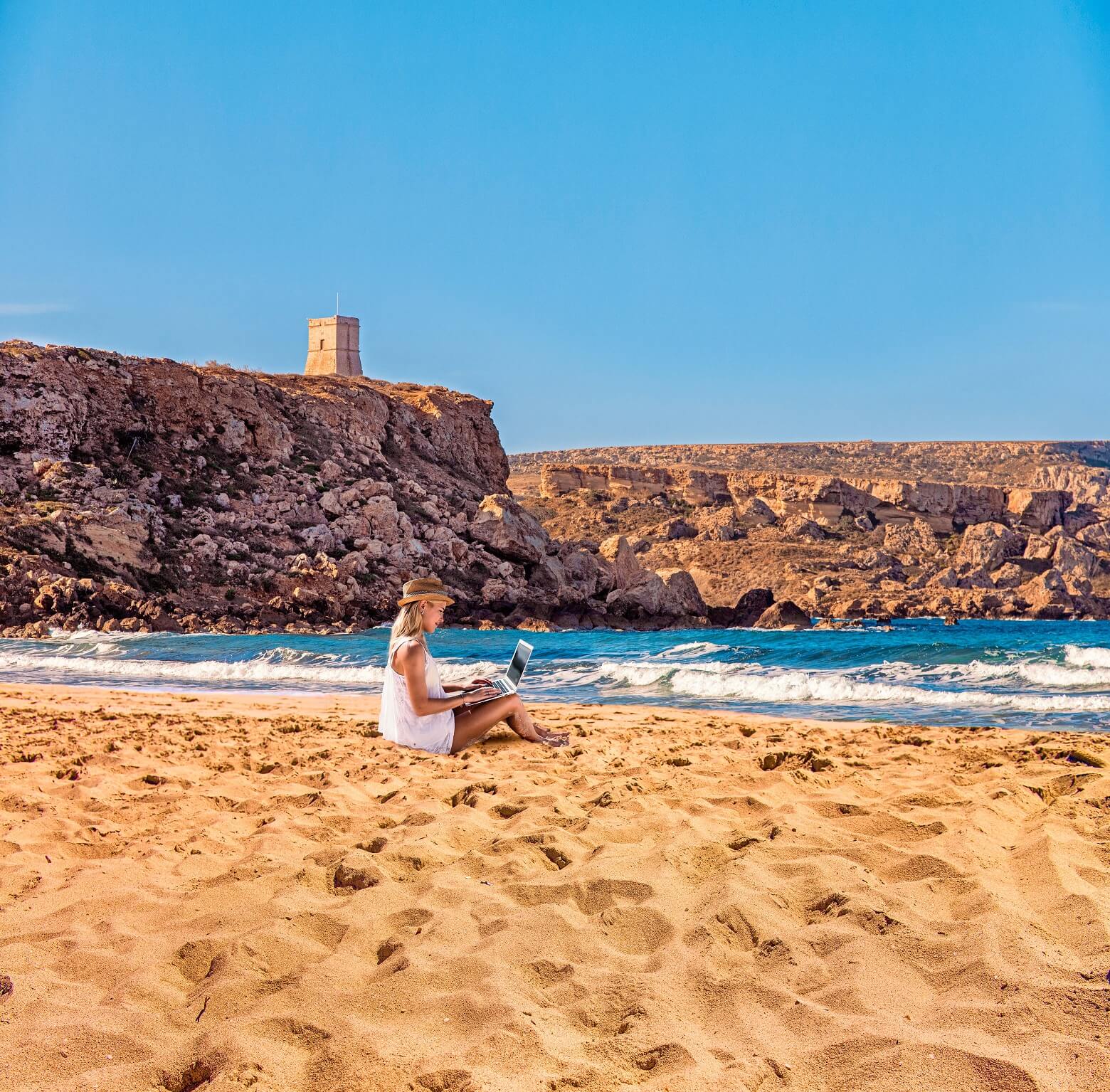 High-speed internet: Remote work is easy in Malta, as there is a high-quality internet and telecoms network across the country. Throughout Malta, there is high-speed Wi-Fi coverage, and Malta is the first EU country with a nationwide 5G internet service.
Amazing quality of life: Residents of Malta enjoy a wonderful lifestyle, and is a superb place to choose to settle in. Malta is the perfect place for residents to live safely and securely, among a local population that has a strong reputation for its hospitality and friendliness. It is a great place to move to with your family, with a high-quality school educational system and excellent quality medical care. Maltese residents have the option to use both public and private hospitals, as well as a network of strategically located government health centres and private clinics.
Cosmopolitan remote worker community: There is a large cosmopolitan expat community living in Malta from all over the world, many of which are remote workers. In fact, around one in five of the Maltese population is an expat! To cater for the remote work/digital nomad community, there have been many co-working spaces set up, in addition to regular remote work/digital nomad meet-ups organised in cafés, bars and other locations. While nomads may leave Malta to explore other parts of the world, many decide to return later on, because life in Malta was so enjoyable.
Affordable cost of living: Compared to many other European countries, Malta is one of the most affordable to live in, and this is certainly the case if you compare costs to places such as the UK, US or Canada. While rental prices depend on where you choose to live in the country, prices remain accessible, especially when compared to other capitals. For around €700 a month, you can rent a comfortable, mid-range fully furnished one or two-bedroom apartment in central Valletta. The extensive public transportation system covers almost the entire country, and is also very reasonably priced. This means you can easily get around Malta without needing a car, and therefore save a lot of money on car payments, garage costs and insurance.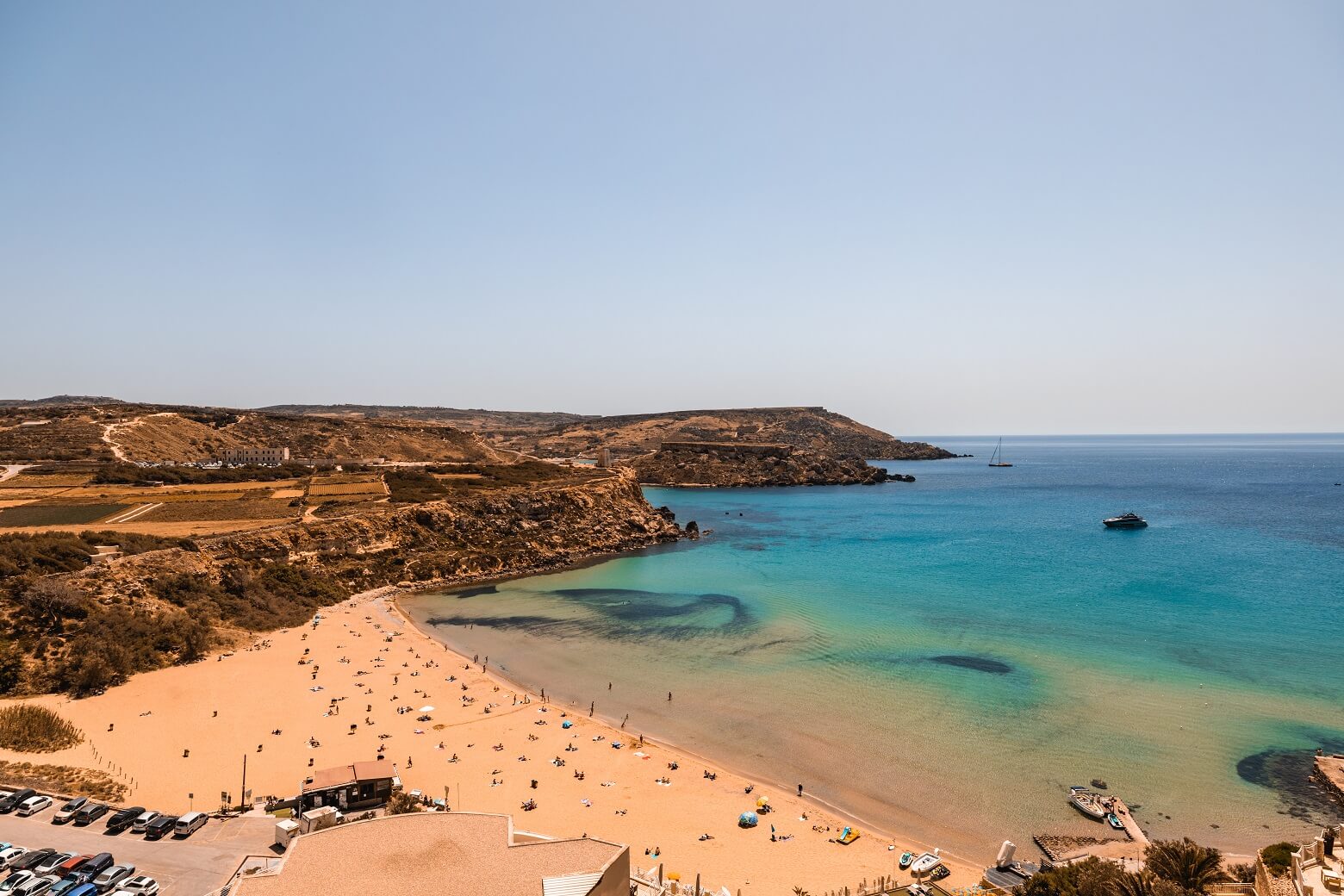 The Nomad Residence Permit
The Nomad Residence Permit enables holders to retain their current employment based in another country whilst legally residing in Malta and working remotely and independently of location. The Permit is open to individuals from outside the EU, who would normally require a Visa to travel to Malta.
Eligibility:
Applicants must prove they can work remotely, using telecoms. Applicants must also be third country nationals.
In addition, applicants must prove they fall under any one of the following 3 categories:
 work for an employer registered in a foreign country and have a contract of work;
conduct business activities for a company registered in a foreign country and of which applicant is partner/shareholder; or
offer freelance or consulting services, mostly to clients whose permanent establishments are in a foreign country, and with whom the applicant has contracts.
Moreover, an applicant must reach a gross monthly income threshold of EUR 2,700. Additional eligible family members will have requirements as stipulated by the Residency Malta Agency Policy.
Applicants must also:
a. hold a valid travel document;
b. have health insurance covering risks in Malta;
c. hold a valid property rental or purchase agreement; and
d. pass a background verification check.
Standard rules and procedures for obtaining visas and similar permits apply, in addition to proof of eligibility. Covid-19 travel restrictions may apply. Prior to applying applicants must ensure that they consult with national guidelines which are updated regularly. Information may be found on the Health Department's Official website.

If you would like to learn more about Malta's Nomad Residence Permit, and apply for it, click here to view the official website.