Today's COP26 Presidency theme of Cities, Regions and Built Environment focuses on advancing action in cities and communities of all types to create pathways to net-zero.
Mitigating the climate impact of the construction sector, which currently accounts for 38% of global carbon emissions, is a topic that genuinely warrants attention. Buildings and the surrounding infrastructure are responsible for 50% of all materials extracted from Earth. The urbanization process is responsible for this significant impact.
According to the UN, of the 65 million people living in SIDS today, 38 million (59%) already live in urban settlements. Singapore and Nauru are among the most urbanized SIDS (100%), while Trinidad and Tobago (13%) and Papua New Guinea (12%) are among the least. Rapid urban growth can also be observed in other regions, for example at rates of 3.9% Haiti and 2.1% in Cabo Verde. The UN has referred to the urbanization process as "one of the defining features of our time".
Urbanization is commonly coupled with an increase in gross domestic products (GDP). However, in the case of some SIDS, urbanization has not brought the expected increase in GDP. This can be attributed to the fact that these economies remain driven by the informal sector, agriculture and tourism. For example, in Cook Islands, Samoa and Vanuatu, as in many other SIDS, the  informal sector is a significant contributor to GDP.
Globally, 80% of the largest cities are vulnerable to severe impacts from earthquakes, 60% are at risk from storm surges and tsunamis and all face new impacts caused by climate change. In SIDS, the concentration of human settlements and valuable infrastructure at or near the coast, makes the residents of these settlements extremely vulnerable to one of the most tragic effects of climate change: rising sea levels.

Innovative action will be needed to transform cities in island nations into inclusive, safe, resilient, and sustainable places. Efforts to create such action are already evident in the Caribbean, where Trinidadian policymakers are examining what role a New Urban Agenda play in fulfilling SDG 11: Sustainable Cities and Communities.[/vc_column_text][vc_column_text]
Key themes for COP26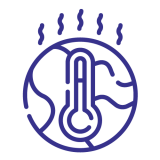 MITIGATION
Secure global net zero and keep 1.5 degrees within reach.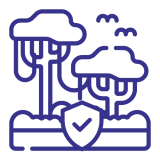 ADAPTATION
Urgently adapt to protect communities and natural habitats.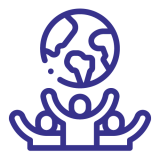 MOBILISE FINANCE
Green transformation of financial systems.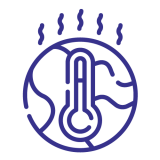 COLLABORATION
Work together to deliver.
News and key insights
Today's Island-related events
Accessing climate finance: Lessons learnt from practice
Today
Time: 9:00 – 10:30 GMT
Location: Commonwealth Pavilion
Pathways for inclusive implementation of the Paris Agreement in Africa
Today
Time: 11:00 – 12:30 GMT
Location: Commonwealth Pavilion
The Road to the ICJ: Seeking Climate Justice at the World's Highest Court
Today
Time: 14:30 – 16:00 GMT
Location: Commonwealth Pavilion