"Mobilising public and private finance flows at scale for mitigation and adaptation" is the central topic of today's Presidency Programme at COP26.
For decades, industrialized countries have profited from carbon-intensive economic development, which has only exacerbated the effects and speed of climate change. Although their contribution to the problem has been minuscule, SIDS and other developing countries are hit worst by the effects of climate change. This prompts the notion of 'Climate Justice' in which the richer and industrialized countries owe developing countries a historic climate debt and have an obligation to pay for the costs of addressing climate change.
Key themes for COP26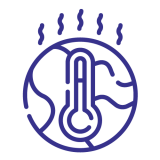 MITIGATION
Secure global net zero and keep 1.5 degrees within reach.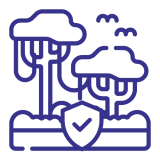 ADAPTATION
Urgently adapt to protect communities and natural habitats.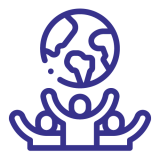 MOBILISE FINANCE
Green transformation of financial systems.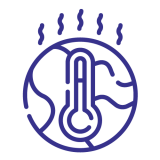 COLLABORATION
Work together to deliver.
"That's why the $100bn a year commitment is such a crucial part of the UK's presidency. We have to help people to adapt, we have to mitigate, and we have to bend the curve and stop this remorseless increase in Co2. Because there are people round this room whose vulnerable populations who have done nothing to deserve it will be on the frontline and will suffer catastrophic loss and damage."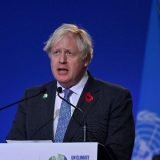 Boris Johnson
Prime Minister of the United Kingdom
TWO NUMBERS THAT COULD CHANGE THE WORLD
$100 billion: That's how much climate financing rich countries agreed to raise annually by 2020, money that goes toward decarbonization and adaptation efforts in poor countries. But the actual figure only hit $79.6 billion in 2019. It's unlikely to hit $100 billion before 2023, and economists say even that goal is an order of magnitude below what's needed.
1.5°C: The world has already warmed up to 1.2°C above pre-industrial levels, nearly the maximum amount agreed on under the Paris Agreement. According to the pre-COP analysis published by the UN on Oct. 26, the world is now on track to warm 2.6 to 2.8°C by 2100 even if countries fulfill their stated commitments, although better than the worst-case scenario in a pre-Paris world.
"Small island states in Paris managed to change the ambition and ensure we didn't just commit to increasing temperatures to 2 degrees C, but to keep it to 1.5. Because they know what the difference between 2C and 1.5C means, and it's the difference for many people between life and death. And that's the reality we have to face."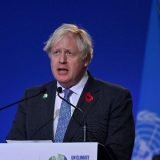 Boris Johnson
Prime Minister of the United Kingdom
Financing for climate adaptation and mitigation implies helping SIDS and developing countries build infrastructure and security against the effects of climate change such as building seas walls, hurricane shelters, and reducing greenhouse gas emissions by shifting energy production towards sustainable sources.
COP26 will be an opportunity for world leaders to deliver on the promise of climate financing and help the most vulnerable communities and Island regions become more resilient to the effects of climate change.
News and key insights
TODAY: CLIMATE CHANGE MESSAGE IN A BOTTLE
TODAY: 10:00 AM GMT
Climate Change Message in a Bottle is a project funded by the Scottish Government which aims to bring the voices of island youth closer to COP26. After learning about climate science, clean energy and COP26, schoolchildren have written their messages to COP26, demanding climate action from political leaders at the summit.
Today's Island-related events
Role of indigenous peoples and their communities and nature-based solutions 
12-12:30 GMT
A space for dialogue and analysis to highlight the importance of the role of indigenous peoples and their territories in the achievement of government´s climate commitments in a context of green, fair and resilient recovery, post COVID-19
Attracting Clean Energy Investment in Small Island Developing States (SIDS): Investor Roundtable
Today
Time: 11:00 – 12:30 GMT
Location: Commonwealth Pavilion
Accelerating solutions for post CoP26: financing ocean resilience as a priority for climate action
Today
Time: 13:00 – 14:30 GMT
Location: Commonwealth Pavilion