Today is a rest day ahead of the second week of COP26 negotiations, so we have prepared an overview of some of the key moments to look back on the previous week:
The opening sessions on Monday and Tuesday saw some powerful addresses delivered by SIDS leaders, such as the Prime Minister of Barbados, the Rt. Hon. Mia Amor Mottley, and the President of Seychelles, Wavel Ramkalawan, who stressed the urgency of climate action. The UN Secretary General, Antonio Guiterres, pleaded that "we must stop digging our own graves", and do all we can do avert the climate crisis. Also, the People's Advocate, Sir David Attenborough, encouraged world leaders to be motivated by hope rather than fear.
On Wednesday the focus was on finance. The decision was made to end coal investment, as well as international development financing for most oil and gas projects. There were new commitments from the UK, Spain, Japan, Australia, Norway, Ireland and Luxembourg, in addition to plans to deliver $100 billion annually to developing countries to facilitate climate adaptation measures.
On Thursday, the main topic for delegates to ponder was accelerating the global transition to clean energy. There were many positive outcomes, such as some countries pledging to cut coal power, and over 100 countries promised to cut methane emissions.
On Youth and Public Empowerment Day of COP26 (Friday), tens and thousands of youth activists marched in protest, while their leader, Greta Thunberg, declared COP26 to be a "PR event", and "the most exclusionary COP ever". Meanwhile, delegates emphasised the necessity of climate education as part of the educational curriculum, as well as meeting the educational needs of refugee children. This was also the first day that participants discussed Nature and Land Use to demonstrate the role that nature can play in supporting countries' climate plans.
On Saturday, the second day focusing on building Nature's resilience in the fight against climate change, saw delegates discussing how multiple stakeholders, including Indigenous Peoples, local communities and farmers are driving the transition towards more sustainable management of our land and ocean by protecting and restoring nature and reforming the food and farming system. 
NEXT WEEK AT COP26
8 November – Adaptation Loss and Damage Day
9 November – Gender + Science and Innovation Day
10 November – Transport Day
11 November – Cities, Regions and Built Environment Day
12 November – Final Day of Negotiations
Key themes for COP26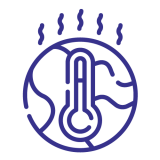 MITIGATION
Secure global net zero and keep 1.5 degrees within reach.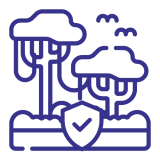 ADAPTATION
Urgently adapt to protect communities and natural habitats.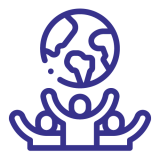 MOBILISE FINANCE
Green transformation of financial systems.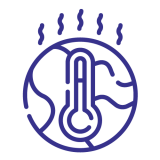 COLLABORATION
Work together to deliver.
News and key insights
Today's Island-related events
Protecting the planets' ocean
Today
Time: 12:00 – 13:00
Location: The Ferry, 25 Anderston Quay, Glasgow G3 8BX
Children's eco choir
Today
Time: 13:00 – 14:00
Location: Atrium – Not bookable, Green Zone, Glasgow
Deep Ocean: We can't mine our way out of the climate crisis
Today
Time: 15:00 – 16:00
Location: The Ferry, 25 Anderston Quay, Glasgow G3 8BX