Can blockchain really benefit island communities?
What do you think of when you hear about "blockchain"? To put it simply blockchain is a list of records that securely stores information. It uses virtual technology to decentralize information by documenting it across a network of computers – no central entity runs the system, but many people can use it.
Blockchain uses a form of data logging to ensure that the information cannot be changed or corrupted by anyone else. There is a lot of hype and hot air around blockchain, but then there was too around the dot-com boom – which today is central to many areas of our lives.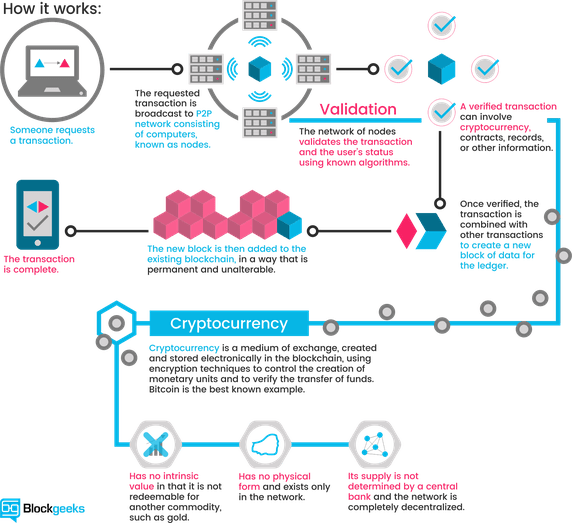 Proponents argue blockchain is revolutionary by getting rid of fees and reducing friction to allow money to flow more freely internationally – for better or for worse. It can improve accountability, provide transparency and reduce the potential of fraud. It could even improve the way we vote.
Blockchain often gets conflated with cryptocurrency – which is its best-known use, but not necessarily the most important. Cryptocurrency can be seen as a tool or resource on a blockchain network and Bitcoin is the best-known but there are many others such as Solar Coin, KWHCoin and Dogecoin.
But how does this impact island communities?
The blockchain is a technology that could revolutionize global communications and benefit many people. Island communities have been some of the early adopters, quick to see opportunities to earn money. Island jurisdictions can often move quickly to adopt new technologies and smaller governments have the agility needed to legislate for rapidly changing technology.
There are many other exciting examples of blockchain use in the clean energy sector that could be replicated in islands communities – proliferating access to renewables and improving energy efficiency.
In rural Eastern North Carolina, communities may pay huge portions of their income to electric cooperatives that have monopoly on electricity supply. KWHCoin – a project using blockchain – is looking to change that and increase access to renewable energy. The token model rewards energy efficiency, sustainable behaviors, renewable energy generation, demand-response data entries and tracks energy usage of electric cooperative members. This could help the region recover after the devasting hurricanes last year and improve access to investment.
In Long Island, New York, Brooklyn Microgrid is developing a community-powered microgrid. Participants can engage in a sustainable energy network and choose their preferred energy sources. Residents with solar panels can sell excess energy back to their neighbours, in a peer-to-peer transaction which takes advantage of blockchain.
In Australia, a company called Power Ledger is using peer-to-peer lendingis allowing electricity consumers to receive and trade energy with power companies, and each other. This allows for the democratisation of energy and fundamentally changes people's relationship with their utility. Opportunities include new business models for utility companies and shared ownership of renewable energy systems for people living in apartment buildings.
Blockchain is providing a new level of sophistication to our energy supplies which have previously been reliant on highly centralized systems. For island communities, the opportunities are potentially endless, and could inject new life into cash-poor areas. With increased efficiency, blockchain could allow for a substantial reduction of carbon emissions. (Although a word of caution is needed: energy-intensive cryptocurrency mining has contributed to increasing emissions, emitting almost as much carbon dioxide as the whole of Peru last year).
The use of blockchain is continually evolving and new examples of innovation are being shared. Time will tell if blockchain is as revolutionary as the internet, but one thing is for sure, the potential benefits are not to be immediately discounted.
Want to learn more about the benefits of blockchain and cryptocurrency?
On the 14th and 15th of April we are holding the Island Finance Forum. It brings together senior financiers, development partners and regulators to share and exchange expertise on sustainable and inclusive financial structures in island communities. The Forum aims to highlight the unique financial challenges faced by global island communities and the solutions for sustainable economic recovery and inclusive growth in a post-pandemic world.
Key topics include:
Blockchain and cryptocurrencies
Climate Change, The Blue Economy & Natural Capital
Impact Investing & ESG
Climate Change, The Blue Economy & Natural Capital
Economic Growth in a Post-Pandemic World
Access to Finance & Debt Restructuring
Fintech for Financial Inclusion
Sign up, for free, here: