The United Nations Climate Change Conference (COP27) is about "delivering for people and the planet". To tackle the global climate crisis, science is critical in shaping the policies and actions leading to these deliverables. The irrefutable connection between human activities and the intensifying devastating effects of climate change was highlighted in last year's first report of the IPCC's Sixth Assessment Report (AR6). This first report was famously described as a "code red for humanity" by the UN Secretary-General António Guterres.
This year, the IPCC released the 2nd and 3rd part of the Sixth Assessment Report:
The final report, the AR6 Synthesis Report (SYR) which will be less technical, is set to be due for release in late 2022 or early 2023. Those evaluation reports also highlight the vulnerability of island communities around the world.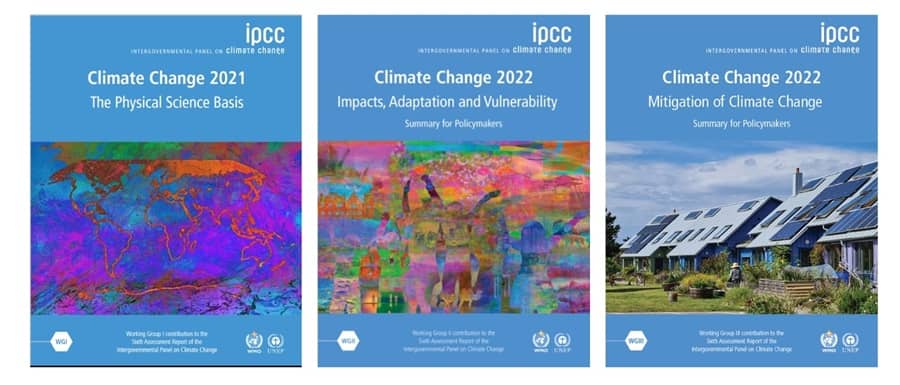 During the COP27 conference, delegates will be relying on decades of scientific research published to inform their decisions about future energy plans and warming trajectories. The Intergovernmental Panel on Climate Change (IPCC) has been invited to provide scientific input to several key UNFCCC official events. With the World Meteorological Organization (WMO) and MERI Foundation, they are running a joint "Science for Climate Action" Pavilion at COP27, which aims to deliver the science at the heart of the international talks, decision-making and climate action.
James Ellsmoor (Island Innovation CEO) and Daphne Ewing-Chow (Forbes Senior Contributor and journalist) had the pleasure of interviewing the Rt. Honourable Philip Davis, Prime Minister of The Bahamas, at COP27 in Sharm El Sheikh.
Today's island-related events
The World's Biggest Problems require the World's Highest Courts: A youth perspective on how international legal tools can achieve climate and ecological justice
Date & Time: 8 November, 11:00 AM (Egypt)
Location: Children & Youth Pavilion, Sharm El Sheikh
Co-hosted by: Youth for Ecocide Law, Republic of Vanuatu, World's Youth for Climate Justice
Date & Time: 8 November, Barbados is connecting from 9:00 AM to 12:00 PM Barbados time (45 min connection to New York, 45 min connection to Addis Ababa, 45 min connection to Sharm El-Sheikh)
Location: Online
Organization: WIRRED, The Museum for the United Nations – UN Live, supported by the IKEA Foundation
Thank you to our endorsing partners
Register to the virtual Island Pavilion @ COP27
Keep following our daily bulletins for insights and decisions made during the conference.
Follow Island Innovation on social media
Follow James Ellsmoor on social media
#IslandsAtCOP27 #IslandPavilionCOP27