On Solutions Day at COP27, governments, members of civil society, and small-medium scale innovators will come together to share experiences and examples of best practices for the future. The aim is to create meaningful and tangible solutions to the challenges explored during the negotiations process. These solutions will range from greening of national budgets, the creation of sustainable cities, sustainable transport, improved waste management, alternatives to plastic, and more.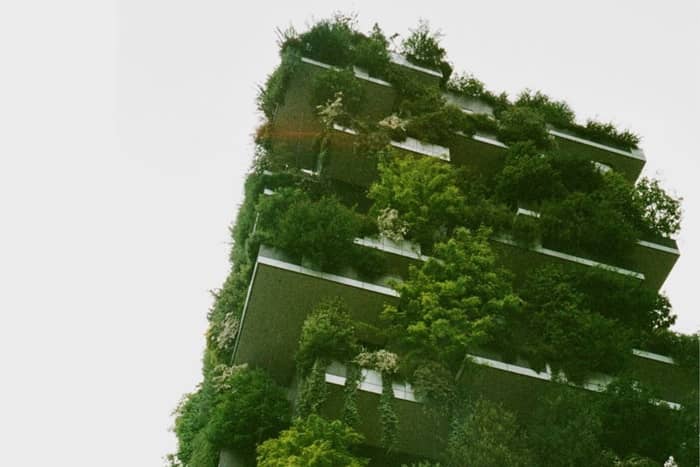 Creativity and innovation form some of the fundamental pillars for finding solutions to the climate crisis, and bringing together a wide range of stakeholders will lead to an appreciation and incorporation of diverse perspectives. This will lead to the ability to identify opportunities to transcend traditional ways of thinking and develop new and original ideas, and these can be implemented to ensure a sustainable future. 
One of the key aspects of the discussions on this day of the conference is sustainable transport. The UN has established that new and emerging technologies, from electric cars and buses to zero-carbon producing energy sources, as well as policy innovations, are critical for combating climate change. However, in order to be effective, they must ensure that transport strategies benefit everyone, including the poor and marginalised in society.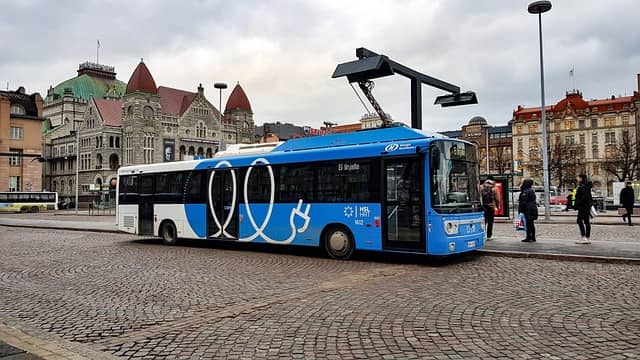 In relation to food security, another crucial area, a new initiative which was launched at this year's conference is called the Food and Agriculture for Sustainable Transformation or FAST. The goal of this initiative is to improve the quantity and quality of climate finance contributions to transform agriculture and food systems by 2030. This comprehensive and collaborative program will have specific deliverables for helping countries access climate finance and investment, increase knowledge, and provide policy support and dialogue.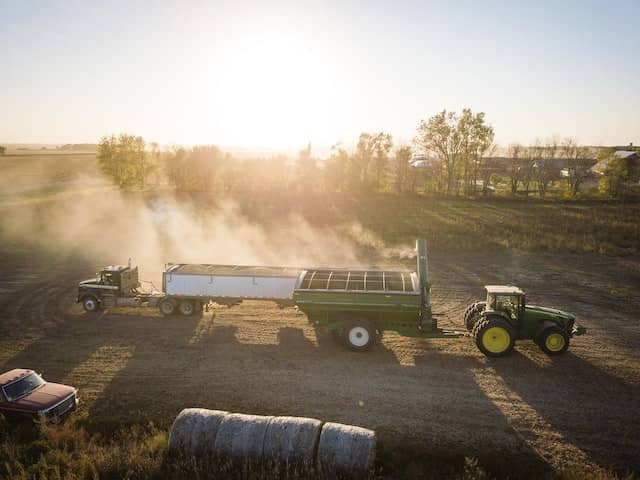 Like transportation, the agricultural and food sector contributes significantly to global greenhouse emissions, from production, consumption, and food waste. The Food and Agriculture for Sustainable Transformation initiative seeks to address this issue by showcasing how agriculture can be an important part of the solution to fight the climate crisis by sequestering carbon in soil and plants and promoting adaptation and resilience.
The proceedings at COP27 illustrate that the quest for solutions range from global to local, and represent a wide variety of approaches in relation to inclusivity, stakeholder involvement, and scale of implementation. Solutions Day will help to catalyse the successful integration of collaborative discussions into policies, technological, and digital innovation, with the ultimate purpose of bringing clarity to the climate solution debate.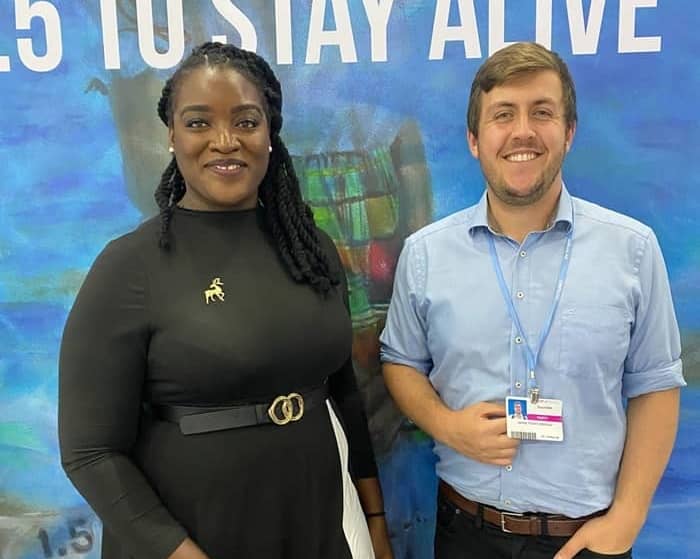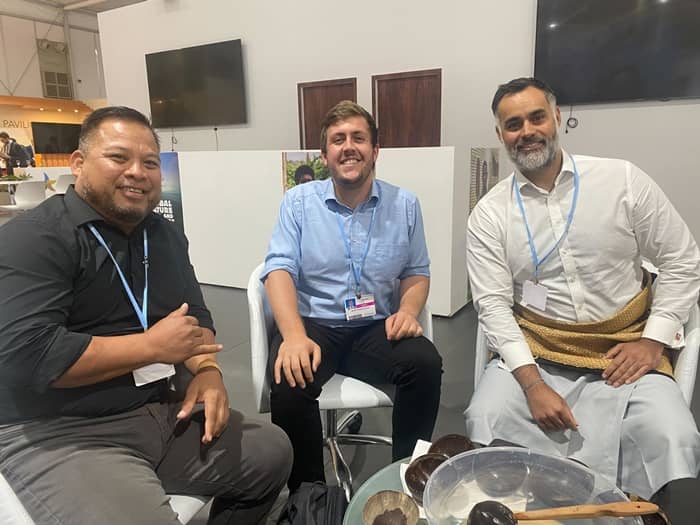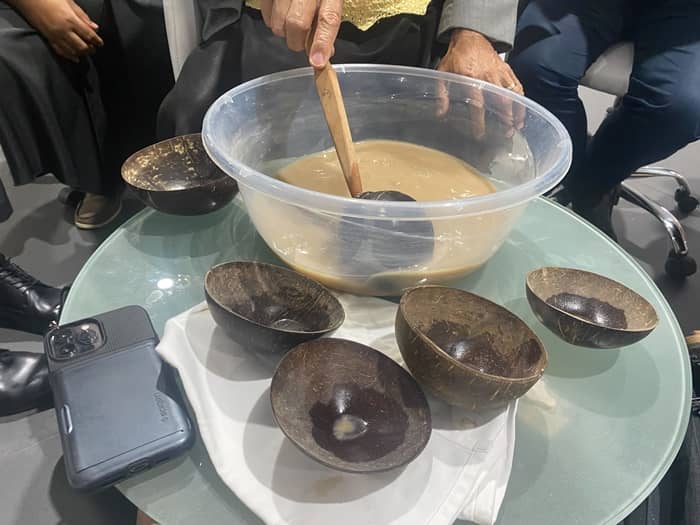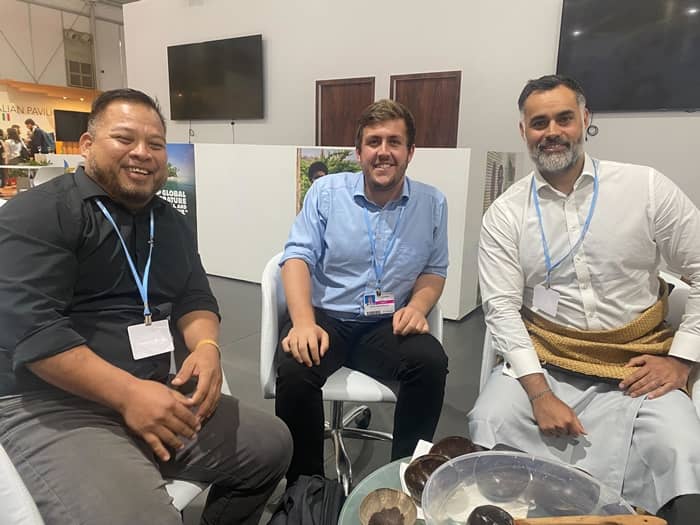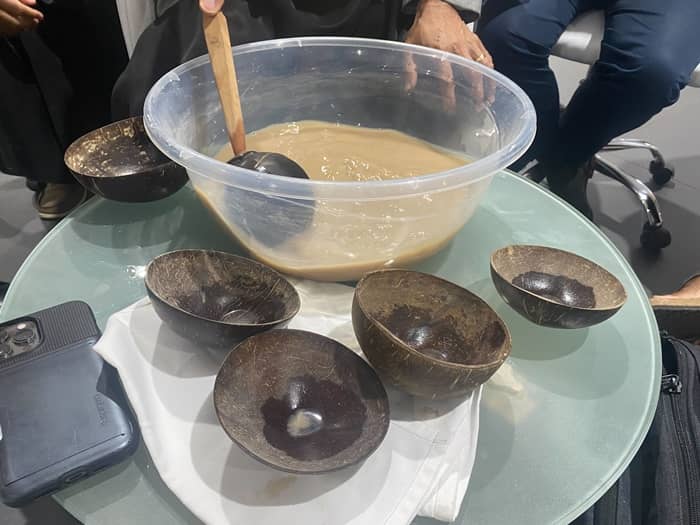 (Picture on the left) James Ellsmoor (CEO of Island Innovation) met The Hon. Quincia Gumb-Marie, Anguilla's Minister of Sustainability, Innovation & the Environment.
(Pictures on the right) James also had the opportunity to meet members of the Tongan delegation and drink Kava. Kava is a traditional drink harvested from the root of the Tongan plant called piper methysticum. For many centuries, drinking kava has been an important cultural tradition of most South Pacific island nations, including Tonga.
Join Island Innovation's Ambassadors Program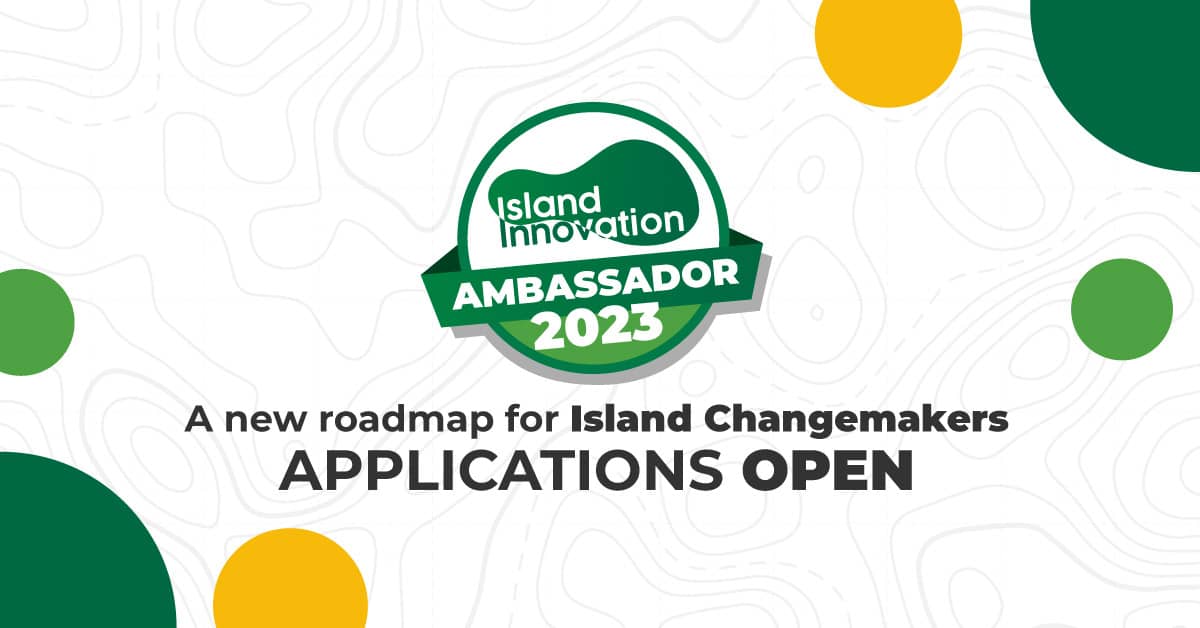 Do you want to be part of a global network of island changemakers? Do you want to gain critical skills to drive positive changes in your community? Apply to become an Island Innovation ambassador (all ages can apply!). 
Today's island-related events
Sustainable Blue Economy in the Mediterranean – A rising tide which lifts all boats
Date & Time: 17 November, 10:00 – 11:00 AM (Egypt)
Location: Mediterranean Pavilion and online
Organization: Union for the Mediterranean 
Ecosystem-based adaptation and forest restoration for increased resilience (Haiti, Cuba and the Dominican Republic)
Date & Time: 17 November, 3:00 – 4:30 PM (Egypt)
Location: Thebes (150) and online
Organization: Welthungerhilfe, OroVerde
Financing innovative approaches to protect against losses & damages in vulnerable countries
Date & Time:
17 November, 1:00 – 3:00 PM (Egypt)
Location:
Memphis (300) and
online
Organization:
Munich Climate Insurance Initiative (MCII), KfW & Pacific Islands Forum Secretariat (PIFS)
The Climate for Peace Initiative – towards multilateral inclusive action
Date & Time: 17 November, 1:15 — 2:45 PM (Egypt)
Location: Amon (150) and online
Organization: Germany & Adelphi Research (AR)
Promoting green & blue growth innovation in the Mediterranean: adopting circular economy strategies for climate change mitigation and adaptation
Date & Time: 17 November, 3:00 – 4:00 PM (Egypt)
Location: Mediterranean Pavilion and online
Organization: Interreg MED Programme and UNIMED 
Thank you to our endorsing partners
Register to the virtual Island Pavilion @ COP27
Keep following our daily bulletins for insights and decisions made during the conference.
Follow Island Innovation on social media
Follow James Ellsmoor on social media
#IslandsAtCOP27 #IslandPavilionCOP27