Excerpt from weforum.org
Our global water system is in crisis. Despite safe water and sanitation being a human right, billions of people lack access to these essentials for life, according to the United Nations.
These are the critical foundations on which many of the 17 Sustainable Development Goals (SDGs) depend, especially health, food, gender equity, education, livelihoods, industry, climate and the environment.
We hope it could result in a "Paris moment" for water – with outcomes as critical for water as the Paris Agreement has been for climate action.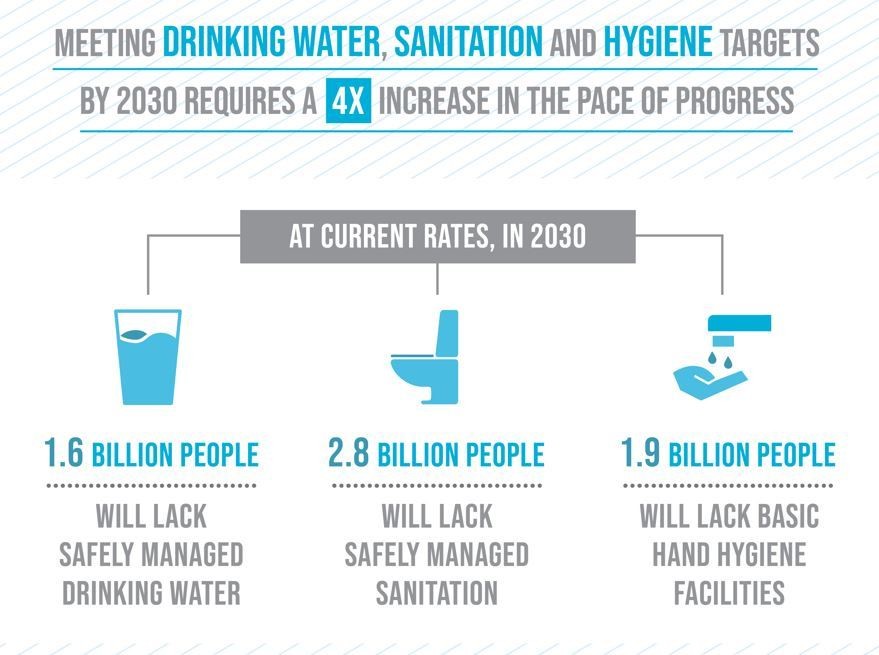 1. Water for Health: Access to 'WASH' (Global Water, Sanitation, & Hygiene) including the Human Rights to Safe Drinking Water and Sanitation
2. Water for Sustainable Development: Valuing water, the water-energy-food nexus and sustainable economic and urban development.
3. Water for Climate, Resilience and Environment: Source to sea, biodiversity, climate, resilience and disaster risk reduction.
4. Water for Cooperation: Transboundary and international water cooperation, cross sectoral cooperation and water across the 2030 Agenda.
5. Water Action Decade: Accelerating the implementation of the objectives of the Decade for Action, including through the UN Secretary-General's Action Plan.