Remote Worker Destination Guide
Download the step-by-step guide on everything you need to become a top destination for remote workers
A complete guide designed to help island destinations understand more about the digital nomad community and what they look for when choosing a destination.
At Island Innovation we work with Island destinations to help them develop and promote their remote worker schemes. If you are interested in finding out more about our services please get in touch.
What you will find in this guide
This free guide provides a comprehensive overview of remote work and on how island destinations can create lasting economic opportunities beyond tourism for local people. The content is broken into four core sections.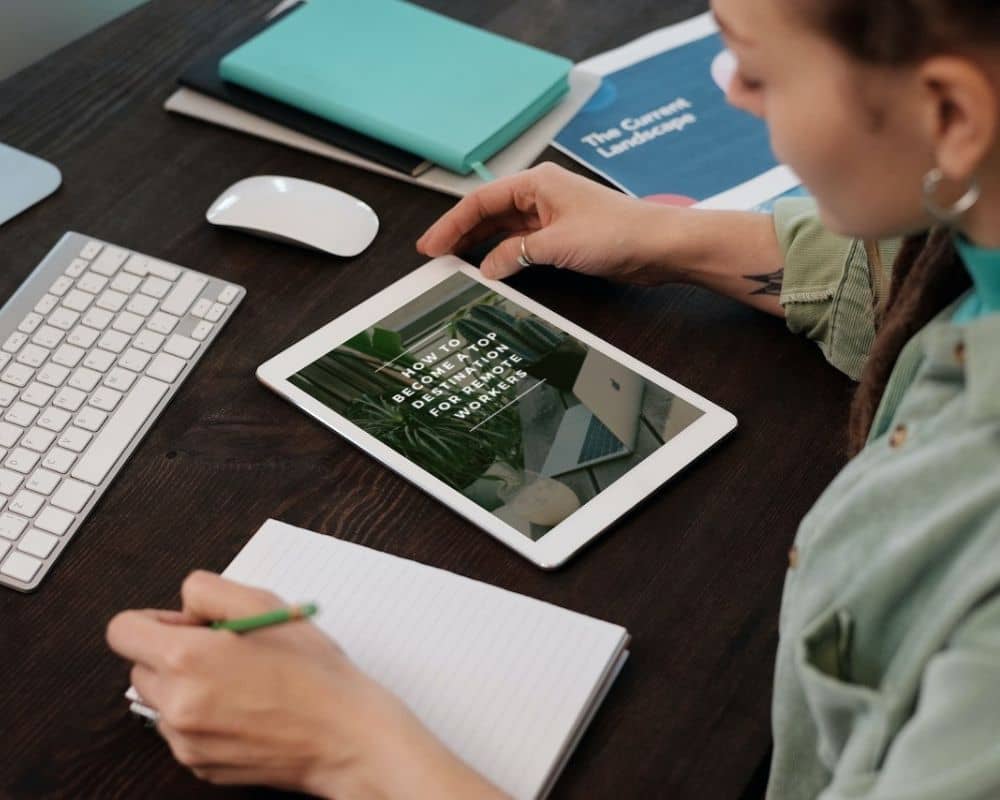 Get help creating and communicating your remote work program
We design tailored strategies to promote your destination to a broader audience by highlighting what makes it unique. Our team will assist you in attracting more visitors and boosting the local economy by establishing your location as a desirable destination. We focus especially on sustainable tourism and remote work initiatives.