Along with finance and mitigation, climate adaptation forms one of the major foundational pillars of this year's COP27. According to the World Economic Forum, climate adaptation can be defined as policies and measures taken to create an adjustment in our behaviour (eg, where we choose to live; the way we plan our cities and settlements) as well as adapting our infrastructure (eg, greening of urban areas for water storage).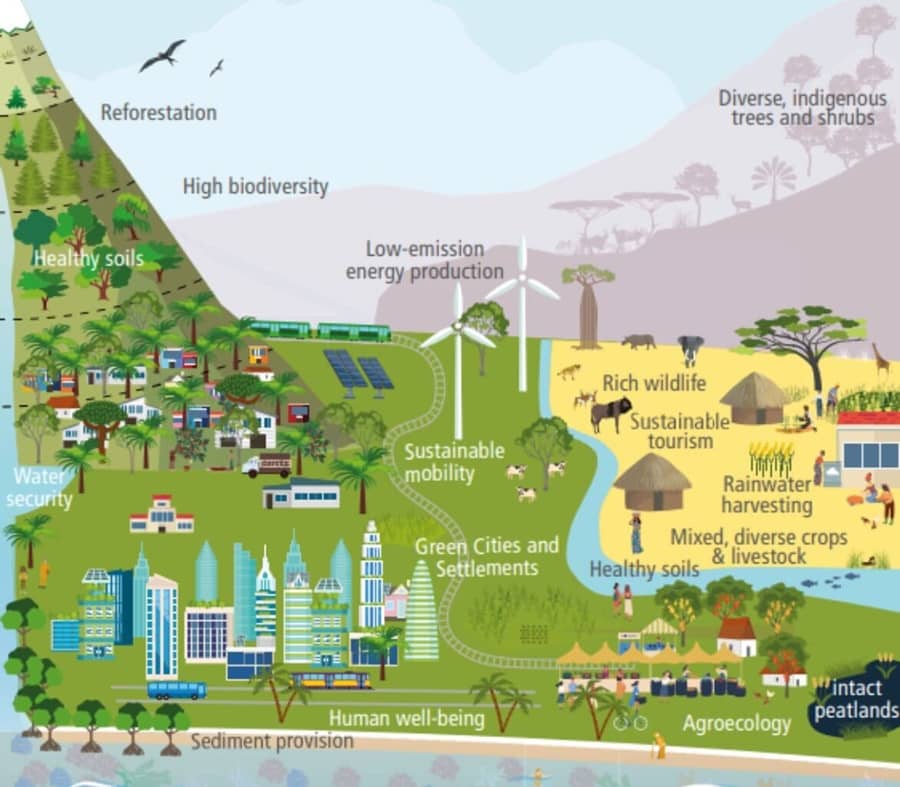 One of the major outcomes of COP26 was the launch of the global goal of adaptation, in which delegates adopted a work program first outlined in the Paris Agreement. The focus of this program is the enhancement of adaptive capacity, strengthening resilience, and decreasing vulnerability to climate change in the context of the Agreement's temperature goal of constraining warming to 1.5°C or 2°C. This foundation will be built on during COP27, and "represents a turning point in the world's journey to both make and measure progress towards this global goal".
COP27 will see the theme of adaptation become an intersection of other related issues, including adaptation technologies, investment in innovative technologies, and climate smart agriculture. In relation to agriculture, the sessions tomorrow will examine ways to increase climate finance contributions for agriculture and food systems, particularly for the most vulnerable countries.
Some experts regard COP27 as an opportunity to begin the pivot to regenerative agriculture, under a whole food systems approach, that can bring with it multiple benefits for climate, health, resilience, biodiversity, and social justice.
Today's island-related events
What we are looking forward to tomorrow
The Island Bright Spots Event Series: Fostering island-led local action into global coalitions. Episode 6: Spotlight on Climate Adaptation
Date & Time: 12 November, 5:00 – 6:00 PM (Egypt)
Location: Moana Blue Pacific Pavilion and online
Organization: GLISPA, Rare, Caribbean Biodiversity Fund (CBF), Micronesia Conservation Trust (MCT)
Thank you to our endorsing partners
Register to the virtual Island Pavilion @ COP27
Keep following our daily bulletins for insights and decisions made during the conference.
Follow Island Innovation on social media
Follow James Ellsmoor on social media
#IslandsAtCOP27 #IslandPavilionCOP27