Island Innovation is excited to announce the prizes for our 2020 Virtual Island Summit Giveaway, available for free entry to all registrants. We have 10 island-related books available to be won, featuring an incredible diversity of topics from around the world. Below, find summaries of each of these works.
Thank you to University of North Carolina Press, University of Guam Press, Vera Kruithof, Island Studies Press, Dr. Godfrey Baldacchino, and Dr. Peter Clegg for contributing these books to the giveaway.
Home is Where the Water Is

,

Hung-Min Chiang
This lively memoir features the story of author Hung-Min Chiang as he lives through tumultuous times in East Asia, fraught by natural disasters and political unrest, before finally settling on Prince Edward Island, Canada. Throughout his journey and the book itself, Chiang reflects on the Daoist "Way of the Water", which draws lessons for life from Nature.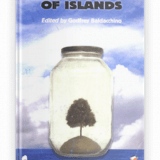 2. A World of Islands, Geoffrey Baldacchino
A global, research-based text that examines the diversity of island communities. This work examines the theoretical and political significance of islands with input from over 40 globally renowned scholars.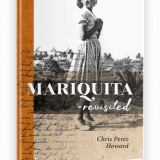 3. Marquita- Revisited, Chris Perez Howard
This classic text examines the CHamorou experience on Guam during the Japanese occupation of Guam in World War II. Author Chris Perez Howard shares the experience of his mother throughout the war and highlights the experience of communities in Guam throughout the war in the Pacific.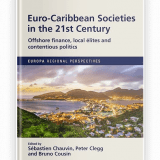 4. Euro-Caribbean Societies in the 21st Century, Sebastien Chauvin, Peter Clegg, Bruno Cousin
This academic text examines the legacy of European colonization in the Caribbean, specifically former French, Dutch, and English overseas territories. This work examines cultural relations between these societies and the region at large, as well as the region's financial and political significance.
5. Listening for the Dead Bells, Marian Bruce
This work explores the links between the Highlands of Scotland and Prince Edward Island, Canada. The author details historical supernatural beliefs held in the Scottish Highlands and their transmission across the Atlantic and continuation in Canada.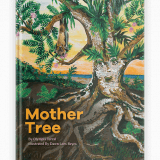 6. Mother Tree, Olympia Terral
This book, written for a younger audience, tells the tale of Atisa, the last surviving 'Mother Tree' of her species. She befriends the jungle creatures around her, even as she faces danger from all sides. This story inspires readers to protect the natural world around them.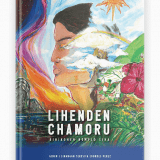 7. CHamoru Legends: A Gathering of Stories, Teresita Lourdes Perez
A collection of stories from the CHamoru culture of Guam, featuring traditional folktales in both English and the CHamoru language. In addition to stories, this book features beautiful illustrations by artists from Guam.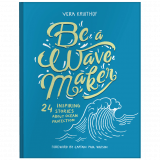 8. Be A Wave Maker, Vera Kruithof
This collection of stories for all ages features the tales of 24 bold ocean lovers and their work to protect the seas they love. Author and scuba diver Vera Kruithof includes practical eco-advice, personal stories, and much more in her work.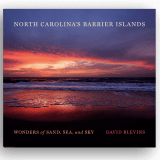 9. North Carolina's Barrier Islands: Wonders of Sand, Sea, and Sky, David Blevins
Photographer and ecologist David Blevins takes his readers on a stunning visual journey through the barrier islands of North Carolina in the Southeastern US. Featuring images of the stunning landscapes, flora, and fauna, Blevin's work inspires viewers to advocate for the protection of this rare and beautiful place.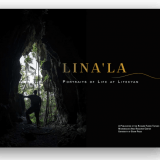 10. Lina'la: Portraits of Life at Litekyan, Richard Flores Taitano
Litekyan, a region in Northern Guam, has a rich and storied cultural and ecological history. This work highlights lives and cultures in the region through the lenses of artifacts, images, and stories.